Nulon Semi Synthetic High Performance Engine Oil 10W40 1L SEM10W40-1
Nulon Semi Synthetic High Performance Engine Oil 10W40 1L SEM10W40-1
$16.90 inc. GST
$16.90 inc. GST
Nulon Semi Synthetic High Performance Engine Oil 10W40 1L SEM10W40-1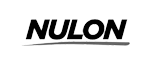 Description
Part Number: SEM10W40-1-49
Brand: Nulon
Semi Synthetic 10W-40 High Performance Engine Oil
Semi synthetic formula designed for Australian, Japanese, US and European high performance non turbocharged and turbocharged petrol engines. The semi synthetic formula provides excellent anti-wear protection while offering excellent fuel economy.
The advanced formulation will keep your engine cool and clean during city or highway driving and prevent sludge build-up over time.
For increased protection and performance choose Nulon Full Synthetic 10W-40 Hi Tech Engine Oil (Part No. SYN10W40).
Benefits
– Everyday high performance semi synthetic oil for modern vehicles and motorcycles.
– Provides excellent high temperature protection for city and highway driving.
– Suitable for a wide range of vehicles and operating conditions.
– Improved oil film strength helps reduce metal to metal contact
– Suitable for vehicles using E10, E85, light duty diesel, and LPG fuels
– Formulated to keep your engine cool and clean
– Excellent low temperature, cold start performance
– Extremely effective anti-oxidant agent to prevent sludge formation
– Suitable for motorcycle with and without wet clutch
NOTE: Not recommended for heavy-duty diesel engines. Refer to your vehicle service manual for correct lubricant requirements and service intervals.