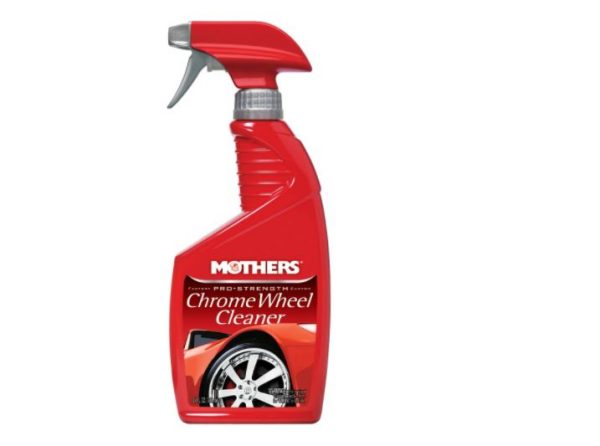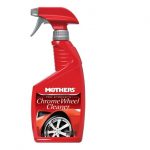 MOTHERS Pro-strength Chrome Wheel Cleaner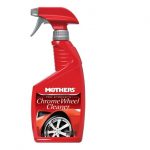 MOTHERS Pro-strength Chrome Wheel Cleaner
$27.95 – $99.95 inc. GST
$27.95 – $99.95 inc. GST
Mothers® Chrome Wheel Cleaner is specially formulated to quickly and easily clean chrome wire wheels, chrome plated wheels, chrome wire hubcaps and rough cast aluminium "Mag" wheels.
Its unique spray on, hose off design safely penetrates, dissolves and suspends all types of brake dust, grease, dirt, and grime, making rinsing a snap. and turn the most neglected rough cast aluminium to like-new condition.
Do not use on any hot surfaces. Finish cleaning one wheel at a time.
1. Know what type of metal you are cleaning. Check the "warning" section below.
2. Work with a cool, dry surface.
3. Spray Chome Wheel Cleaner liberally on the surface to be cleaned.
4. Allow foaming action to work for one to two minutes.
5. Hose off thoroughly with a strong spray of water.
6. Dry wheels with a soft, clean microfiber towel.
WARNING
This Product will damage the following:
Do not use on polished aluminium , clear coated, factory finish, iodised or cadmium plated wheels or spokes.
Do not use on plastic or porcelain.
Do not use on motorcycles.