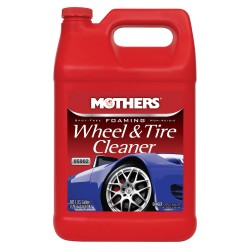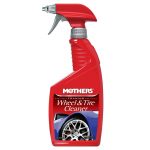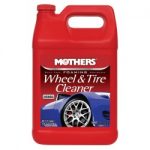 Mothers Foaming Wheel & Tyre Cleaner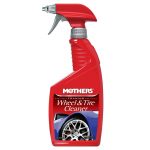 Mothers Foaming Wheel & Tyre Cleaner
$27.95 – $99.95 inc. GST
$27.95 – $99.95 inc. GST
At last, a foaming, non-acidic spray formulated to quickly and easily clean all wheels and tyres, including blackwalls and whitewalls.
Safe for all factory/OEM wheels and hubcaps, including painted, clearcoated, colour coated, alloy, steel, modular or chrome.
WARNING:
For use on factory/OEM coated wheels and hubcaps only. Avoid polished or roughcast aluminum, billet or anodized wheels. Do not use on motorcycle wheels, casings or components.
Spot-free foaming. Non-acidic.
Directions:
Shake well before and during use. Begin with a cool, dry surface. Finish cleaning one wheel at a time.
How to Apply?
1. Spray cleaner liberally on the surfaces to be cleaned.
2. Allow foaming action to work for 30 seconds.
3. Hose off thoroughly with a strong spray of water and let dry to a spot-free shine.