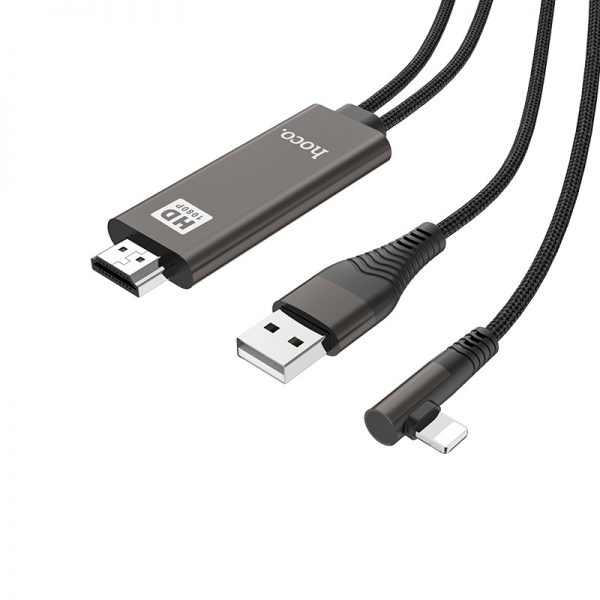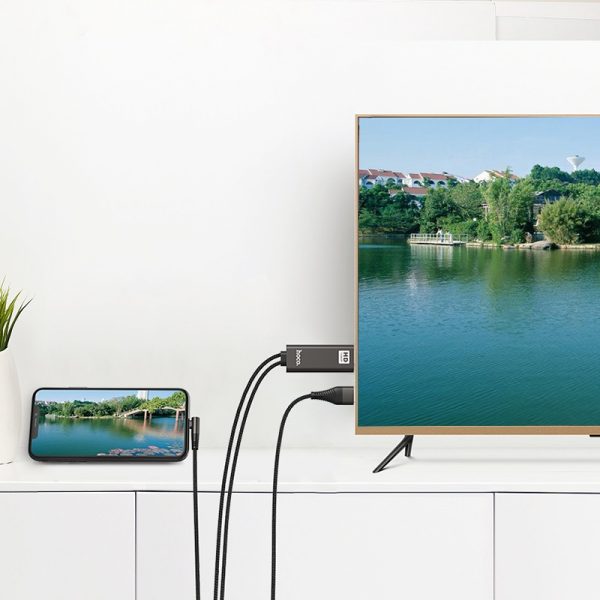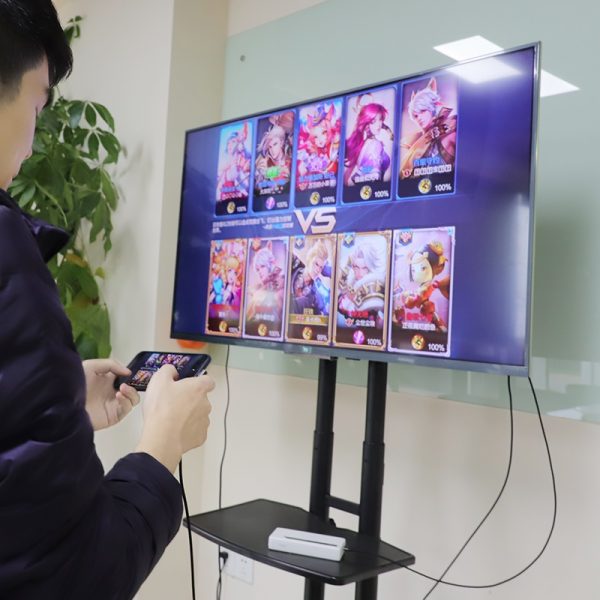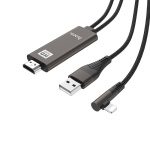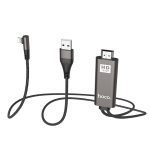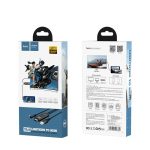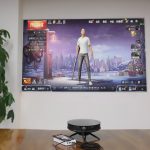 Hoco Lightning to HDMI HD Video Cable 2M- UA14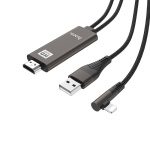 Hoco Lightning to HDMI HD Video Cable 2M- UA14
$40.00 inc. GST
$40.00 inc. GST
Cable Lightning to HDMI "UA14" wire 1080P HD output for picture, video, audio, game synchronization with USB power connector
Description
Cable Lightning to HDMI "UA14" wire 1080P HD output for picture, video, audio, game synchronization with USB power connector
Features:
1. Cable total length 2m. Weight is only 67g.
2. Armored braid cable, aluminum alloy shell, durable and safe.
3. Connect Apple device with Lightning connector to HDMI high-definition output.
4. Support 1080P HD output, screen synchronization.
5. Support picture, video, audio, document, game synchronization output.
6. Support iOS12 system, support subsequent online upgrade.
7. With Lightning connector, HDMI output connector and USB power connector.