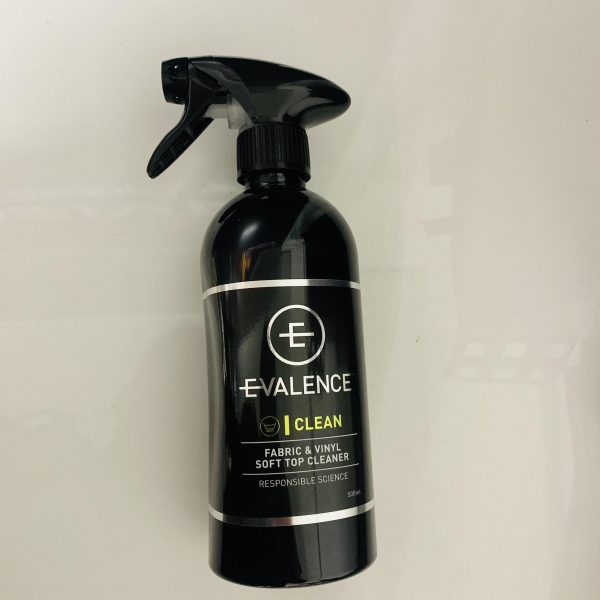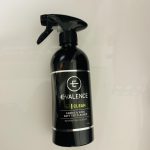 Evalence Fabric Vinyl Soft Top Cleaner 500ml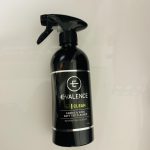 Evalence Fabric Vinyl Soft Top Cleaner 500ml
$34.95 inc. GST
$34.95 inc. GST
Fabric Vinyl Soft Top Cleaner  is a must, whether you drive a classic sports car with a vinyl soft top or a Ute with a sturdy tonneau
Description
Fabric Vinyl Soft Top Cleaner  is a must, whether you drive a classic sports car with a vinyl soft top or a Ute with a sturdy tonneau.  Why is it so good?
It reconditions vinyl soft tops and tonneau covers.
It uses Electrovalence technology, giving vinyls, plastics and acrylics a great finish, as well as repelling dust and dirt.
It contains no silicone, no solvents, no volatile organic compounds and is 100% biodegradable.
Directions for Use:
WEAR gloves whilst using the cleaner
TEST to ensure that the vinyl is colourfast dyed and resistant to fading.
DO NOT use on fabric soft tops or fabric tonneau covers.
Wipe on.  Leave for about 30 seconds.  Wipe off.
Soft Top & Vinyl Cleaner protects your car and the environment.
How to Use:
Shake bottle before opening.
Test discretely on a section of the cover.
Apply using a soft sponge or paint brush and leave for 30's seconds to 10 minutes depending on the stain.
For heavily soiled stains leave for 20 minutes before agitating and rinsing.
Spray the area with warm water and agitate the area with a sponge or soft nail brush.
Rinse off with clean water.
Process may need to be repeated to remove stubborn stains.
For Best Result: 
Regular cleaning will ensure the cover stays in pristine condition.
After drying apply E-Valence Vinyl sealant.
Saftey:
Keep out of reach of children.
In case of eye contact, rinse eye thoroughly with water.
If swallowed do not induce vomiting, seek immediate medical attention.
Always wear gloves and test first.