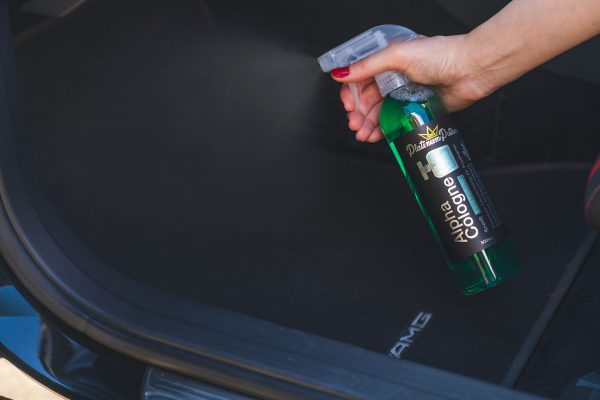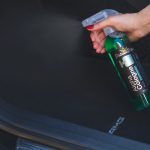 Alpha Cologne Premium Deodorising Air Freshener Spray 500ml
Alpha Cologne Premium Deodorising Air Freshener Spray 500ml
$29.95 inc. GST
$29.95 inc. GST
Platinum Potions Premium Deodorising Air Freshener:
Our Potions are a premium 2 in 1 product!
The Scent: Zesty pineapples, a dash of rum, with hints of coconut, we bring you an amazing Piña colada that even the boys in blue may raise an eyebrow.
Description
Platinum Potions Premium Deodorising Air Freshener:
Our Potions are a premium 2 in 1 product!
The Scent: A very masculine, fresh, aquatic & crispy like mens perfume laced with hints of geranium & neroli.
For long you have had to choose between an odour neutralizer (that leaves a musky/nasty smell behind) or an air freshener that only masks the odours for a short period of time (eventually the bad odours come back).
With our Potions you get the best of both worlds, our Potions contain multiple anti-bacterial & anti-microbial elements that eliminate the source of foul odours at a molecule level, our Potions also help fight against many different types of bacteria lingering in your carpets/fabrics & can slow down &/or stop the microbial growth of mould.
Our Potions are extremely potent, long lasting & most importantly the fragrances do not have an artificial smell. Once dry our Potions do not leave an oily or greasy residue behind & are perfectly safe to use on all types of automotive, aviation, maritime & household carpets, floor mats, fabric upholstery & fabric boot linings.
MADE IN AUSTRALIA
Some of the stubborn odours our Potions eliminate are:
Cigarette smoke & ash smell
Body & pet odours
Food odours
Mouldy odours
Vomit stank
Dirty gym stank
Stale milk & coffee odours
Urine odours
PLUS MANY MORE & WE MEAN IT!
How to use?
Remove rubbishh and smelly items from inside car
Vacumm carpets, floor mats and upholstery very well
Spray 6-10 onto each section of carpet
Close door and windowsandleave for 30 minutes
Reapeat this steps 2-4 times if you want to have strong scents
Warnings
1. Keep out of reach of children.
2. Avoid breathing in vapours, mist or spray.
3. Avoid skin and eye contact.
4. Wash hands after use.
5. Do not use 500ml coloured Potions on white/light coloured fabrics/carpets.
6. Do not keep Potions stored inside vehicle.
7. Keep Potions stored in cool, dry & dark conditions.
Do Note:
Do not use our Potions anywhere that will have pets & children that may be crawling around on the floor as our Potions may make pets feel uncomfortable & may cause some children to have a skin reaction if their hands & feet come into contact with our potions. We have not tested our products on pets or children & will refuse to do so.